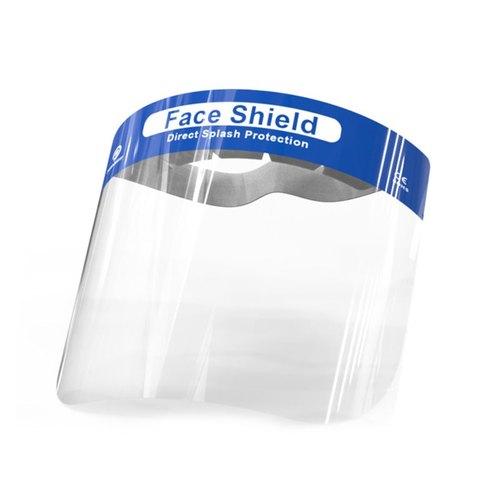 Are face shields effective against Coronavirus and how do they protect?
A Face shield is the most dependable option to win your fight against the virus.
A 2014 study showed that when tested against an flu or influenza infused aerosal from a distance of 18 inches away, the face shield was able to reduce the exposure by 96% during the period immediately after a cough.  The protective face shield also reduced the respirator surface from getting contaminated by 97%.
There is no evidence yet that the pandemic is going to get over soon. Hence, taking precautions and being safe are the only ways by which one can protect itself. It is necessary to not only cover your hands and mouth but also your face. The face is the only part which is exposed outside therefore covering it is an absolute necessity. You never know which harmful particle or infection in the air your face gets in contact with. The fact that now viral transmission is taking place in air is known to all and hence a face shield is much needed.
 CDC doesn't recommend using just Face Shields for normal daily activities or substituted for mask coverings but they do advise having both a shield and a mask when you will be in sustained close contact with others to be a highly effective addition to your protection.  
Keep in mind, that with your shield you should also sterilize it often by using alcohol pads/wipes or using soap and warm water.