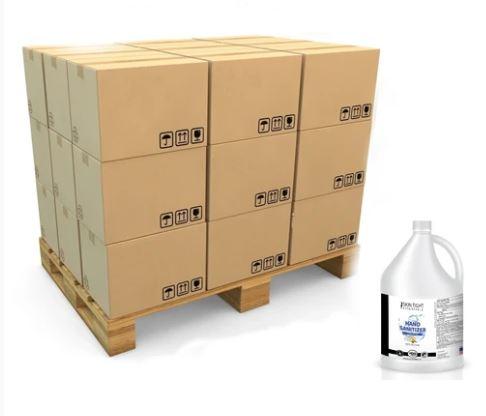 Which hand sanitizer formulations can kill Coronavirus or Covid-19?
Alcohol-based hand sanitizers or disinfectants have been recommended by the Centers of Disease Control (CDC) and World Health Organization (WHO) as effective against the novel coronavirus that causes Covid-19, according to a study.
The CDC has also released information that the following levels of alcohol are effective in neutralizing the virus as it appears to be at least:
60 percent ethyl alcohol (ethanol)
70 percent isopropyl alcohol
It is important to note that higher levels of alcohol are not necessarily better as the water dilution component of the formula plays an important role in attacking viruses and bacteria so more is not always better.
The CDC advises you use alcohol-based hand sanitizers with at least 60 percent ethyl (ethanol) or 70 percent isopropyl alcohol.  Why do they say this? According to Hadley King, MD, a board-certified dermatologist in New York, "this percentage of alcohol is effective in killing bacteria and viruses on our hands. It works by denaturing the protective outer proteins of microbes and dissolving their membranes.
We all are using different hand sanitizers and we should always use for proper hand washing with warm water when that option is available and using alcohol hand sanitizer whenever washing hands is not possible.  Using these methods along with alcohol based hand sanitizer can help protect us from bacteria and viruses.
When you are outside, riding in a car, going to market, playing in a park, shopping, or just running errands, it's not always possible to use soap and water to wash hands so that's why the use of CDC approved hand sanitizer formulations or CDC recommended hand sanitizers is your best defense in these situations.  
How long does it take for alcohol based hand sanitizer to kill viruses and germs?
Dendy Engelman, MD, a board-certified dermatologist and Mohs surgeon in New York, calls the wait time "a pretty quick process." The CDC recommends rubbing your hands together for about 20 seconds after you apply hand sanitizer, allowing the formula to completely dry. The dry time is critical to increasing the efficacy of your hand sanitizer, according to the pros. "Rinsing or wiping off hand sanitizer can cause it to be less effective," said Engelman. King agreed and added you should read the label of your hand sanitizer to ensure you're using the directed amount. "[Hand sanitizer} must be rubbed in completely and you must wait for it to dry before doing anything else with your hands. This is the amount of time required," she said. While dry times will vary from formula to formula, be patient while waiting for your sanitizer to dry for the best (and safest) results — it's worth the additional seconds.