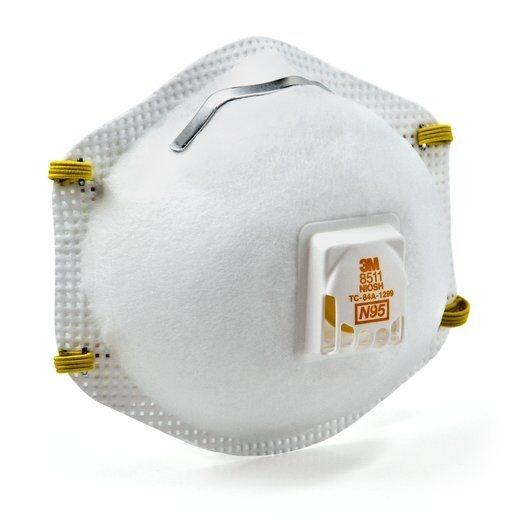 Are N95 masks useful to block out Wildfire Smoke ?
As you know Wildfire smoke is a mix of gases and fine particles from burning vegetation, building materials, and other materials. Many parts of California are experiencing dangerous air quality because of wildfire smoke. There are several types of personal protection for our lungs during extreme air events. When you go outside during a local wildfire or other extreme air event, you see people with many different solutions to the dirty air, from bandanas to full-face gas masks to the ubiquitous N95 hardware store mask. The N95 mask offers the well level of protection from smoke and air population so that we can use N95 Mask because we don't have any option to protect from Smoke and air population.
Here is a brief look at each mask type and how to figure out which one is best for you. Always make sure to follow the advice of health and safety professionals.
What are the different types of protective masks?
The level of protection you receive from a face mask will depend on which type of Masks you use. 
Surgical face masks. Surgical face Mask A surgical mask covers the user's nose and mouth and provides a physical barrier to fluids and particulate materials. The surgical masks referenced in this guidance document include masks that are labeled as a surgical, laser, isolation, dental or medical procedure masks with or without a face shield. They are not designed to filter anything that is dissolved in the air. Rather, they stop droplets of liquid from entering or exiting the mouth and nose. They are really only for ensuring that infections are not passed between patients and caretakers or medical personnel.
Respirators. A respirator is a device that forms a seal around your mouth to protect you from particles floating in the air. They are primarily designed to stop small particles from entering the lungs through the mouth or nose. Most are domes of fibrous fabric held tightly over the mouth and nose. The N95 is a type of respirator mask.
Gas mask. A gas mask is a type of respirator, but it contains filtration media that stop not only particles but also different gases. The user's own breathing is used to draw air through the filter media. Gas masks usually have filtration cartridges that must be changed as they become saturated with toxins.
Power Air Purifying Respirator (PAPR). This is a lot like a gas mask except it has a battery to run a fan that propels the air through the filtration cartridges. If you have a condition that restricts breathing a PAPR is a much better choice than a standard gas mask to prevent undue strain on the lungs.
Self Contained Breathing Apparatus (SCBA). An expensive and heavy device, a SCBA supplies oxygen and is only used by professionals such as firefighters when entering an area where oxygen will be scarce.
How are Face Masks important in a US Market ?
 In-depth Analysis and Data-driven Insights on the Impact of COVID-19 are included in this U.S. Medical Mask Market Report. The U.S. medical mask market by revenue is expected to grow at a CAGR of over 23% during the period 2019-2025.
The U.S. medical mask market is growing at a CAGR of over 18% by volume during the period 2020-2025. The U.S. accounted for a volume share of over 88% of the North American market.