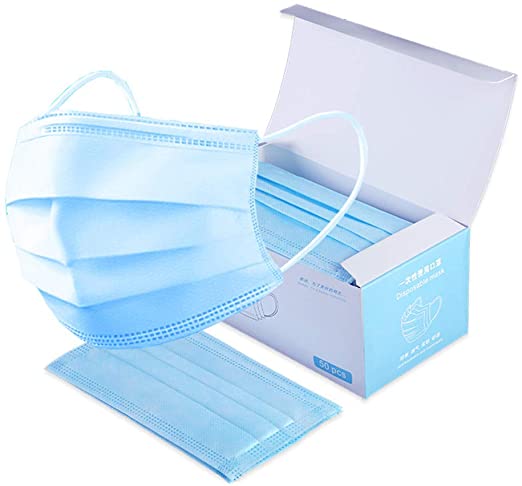 3 Ply Adult Face Mask - LEVEL 1 (50 Pack)
3 Ply Adult Face Mask LEVEL 1 (50 Pack)
Mask Size: 9.5cm * 17cm               
Material: Non-Woven Fabric + Melt-Blown Fabric                         
Filtering Effect: 90%                                               
Mask Style: Hanging Ear                
Color: Blue                                                                     
CE Certified     
Each purchase includes a sealed box of (50) 3Ply Masks.
SAME DAY Shipping 2-3 Day Delivery     
Our very stylish blue 3 ply face masks are CE Certified.  These disposable face masks are suitable for daily protection from viruses, bacteria, allergens, and more. Our 3-ply masks are made with only the highest quality of materials.

3 ply disposable face masks are also great for helping you breathe easier while also protecting others from your coughs and sneezes.  Very suitable for daily use and long periods of wearing. 
Each disposable surgical style mask is made with non-woven fabrics designed for comfort, including ear loops meant to eliminate pressure on the outer ear.