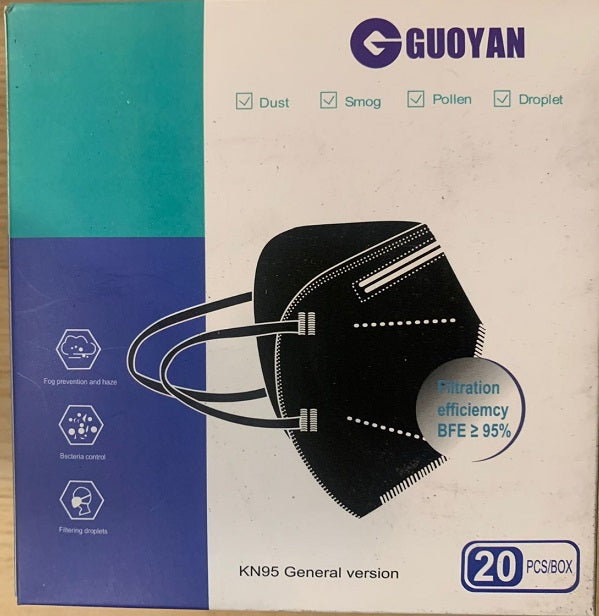 KIDS KN95 Mask Respirator (20 Pack) - $24.99
We are pleased to offer KIDS KN95 Face Masks.
The KIDS KN95 Mask is a formidable weapon in the fight against CoronaVirus in that these CHILDREN KN95 Masks have similar filtration standards as N95 Masks.   These fit kids ages 3-10 years old the best.  
The Center for Disease Control (CDC) has approved KN95 masks as authorized in the place of N95 masks for the response to COVID19.  Both KN95 and N95 masks are rated to capture at least 95% of tiny particles in the air.

11.5cm x 10cm
2 Non-woven layers, 1 Melt Blown 50g each layer,1 Hot air cotton layer

The kids KN95 mask provides a

 

High level of filtration, 95% or greater
Easy to wear with simple ear loop hooks.
Adjustable nose bridge aids in effective sealing and comfort
Executive Standard: GB2626-2006
Executive Standard: EN149:2001 +A1:2009
Certifications/Tests - (FDA, CE) available upon request
10pcs/ per order , fully sealed, and produced in sterilized environment

We are a US based company!  All inventory is IN STOCK and SHIPS SAME DAY (Guaranteed for orders placed before 4pm EST and we try to get orders out same day that come in even after this time) from Atlanta, GA. USA , 2-3 Day Delivery